Welcome to the Wiki!
Welcome to the Phi Brain: Kami no Puzzle Wiki!
A wiki dedicated to everything about the anime series Phi Brain: Kami no Puzzle, that anyone can edit.
Please help us by creating or editing any of our articles! We are currently editing over 118 articles since October 2011.
Careful: This wiki contains spoilers, read with caution!
About Phi Brain: Kami no Puzzle
Phi Brain: Kami no Puzzle (ファイ・ブレイン 神のパズル), also known as Phi Brain: Puzzle of God, is a Japanese anime series produced by Sunrise and broadcasted by NHK.
News
Phi Brain: Kami no Puzzle season 3
The third season of the anime series aired on October 6, 2013. The Opening theme song is called "Destiny" and it is sung by Neko. The Ending theme song is called "Say Yeah!" and it is sung by the main characters' voice actors. Two new characters made their debut in this season, Rätsel, voiced by Minori Chihara, and Enigma, voiced by Jouji Nakata. They are the main antagonists of this season.
Featured Article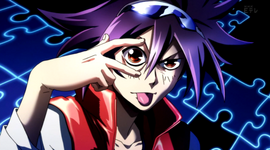 Kaito Daimon is the protagonist of the Phi Brain:Kami no Puzzle anime series. He goes by the title of Einstein, given to him by the principal of the Root Academy, Baron Kaido.
Featured Picture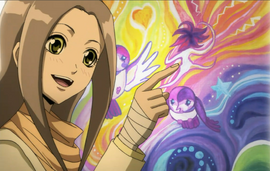 Ana Gram
Ad blocker interference detected!
Wikia is a free-to-use site that makes money from advertising. We have a modified experience for viewers using ad blockers

Wikia is not accessible if you've made further modifications. Remove the custom ad blocker rule(s) and the page will load as expected.